The Highgate Studio
Formative psychotherapy – Humanistic psychotherapy – Classical acupuncture and herbs.
We offer psychotherapy for individuals and couples, personal therapy groups, professional supervision for psychotherapists, an acupuncture and herbal clinic with practitioners who have worked for decades providing integrative treatment approaches to physical and psychological health and problem solving.  We work in person and on-line and have access to a large group of other practitioners who deal with a wide range of problems.
We are in the process of developing our website.
Who we are:
Terry Cooper, Tim Davis and Mike Wibberley have worked collaboratively over the past thirty years, sharing their different skill sets and clinical approaches and integrating psychological and physical health.
Terry's orientation is Formative Psychology, Tim is a classical acupuncturist and herbalist, Mike is a Humanistic psychotherapist. The Studio Highgate was created in 2021 out of our desire to create a new work environment and work together in the same building.
History and Roots
The Studio Highgate references and reflects over 45 years of psychotherapeutic practice and professional training of Spectrum Therapy, established in 1976 by Terry Cooper and Jenner Roth. Spectrum Therapy is now closed as a practice and training centre.  Spectrum Training continues its role as a registering organisation to maintain certification for its graduates whilst remaining a member organisation of the United Kingdom Council for Psychotherapy (UKCP).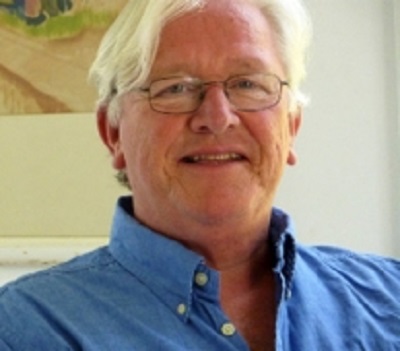 "Our work is concerned with the development of human potential, not in an idealised form but in the development of each individual's potential to become what they may become. This is the strength of The Highgate Studio and the foundation stone of its practice".
PSYCHOTHERAPY
Our psychological perspective and therapeutic practice views the body and mind as one integrated system and not as separate entities. Life is experienced through the body:  psychological and physical health are connected, though each need to be attended to in their own way.  The body under stress presents its protest in a multitude of different ways; sometimes showing up as illness including a wide range of physical symptoms, in the ways we function and interact in the world, through deeply embodied and dis-regulated behaviour patterns, emotional difficulties in relationships with our self and in interpersonal relationship difficulties with others.
CLASSICAL ACUPUNCTURE AND HERBS
Acupuncture and Chinese herbal medicine is the oldest system of healing known today.  At its core is a recognition that body, mind, spirit are an integrated whole.  Treatment recognises that many diseases come from underlying patterns of disharmony.  The goal of treatment is to restore harmony and in many cases to provide the conditions to create a new state of balance, one that has not previously existed.
OUR WORK
Our focus at the Studio Highgate is to explore and understand how individuals arrived at where they are, what has shaped them, how the need for change appears and what we can do to help them influence and reform their experience.  We teach people how to regulate the forces within themselves and how to end and reform deep seated behaviour patterns which limit health, personal growth and relationship development. To know our self is important, to be able to influence how we experience our self is everything.
Call
Please call Jo our Office Manager on 020 8341 2277
Email
office@thehighgatestudio.co.uk
Address
12 Broadbent Close, Highgate,
London N6 5JW
There is no public parking in Broadbent Close.